"DELAGE Sport" Company
Specialised in BMW's, the company devotes its activity to the improvement of road cars (particularly the M series) and to the elaboration of racing cars.
Our passion for the competition is for you the guarantee of a team always loocking for the best.
Our commitments :

Our preparations :

Conception of Carbon fiber accessories :

To give you the best advice
To propose the best products
To offer the best prices

Power
Transmission
Suspensions…
Mail order selling.
---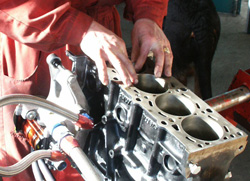 Our workshops
Our
team of mechanics
devotes its passion and its know-how for the improvement of your car.
The constant research of improvement requires total control of the manufacture of our parts.
The
Carbon fiber elements
are totally manufactured by us in our traditional workshop.
With the
chassis dynamometer test
you can notice the results immediately after our preparations.
---
Experience
In 1981,
Hugues DELAGE
, was a manager of a small car repair whorkshop and he had a passion for the Rally. Due to lack of money, he conceived his first cars himself.
He quickly progressed in this field and acquired a fame with other drivers and the public.
This fame allowed him to extend progressively his professional activity of racing car preparation especially by winning the
1990 French championship
.
Hugues DELAGE
stopped racing in 1998, after
192 victories
.
---
192 victories !!!
Hugues DELAGE's record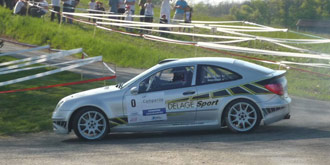 1984 :

4th of French cup of regional rallies

1985 :

Runner-up of France championship of regional rallies

1990 :

Winner of the French championship of national rallies

1993 :

Winner of the French championship of national rallies

1994 :

Winner of the french cup
French champion of second division rallies

1995 :

French champion of second division rallies

1996 :

Runner-up of the 2nd division of the French championship

1997 :

Runner-up of the 2nd division of the French championship